Well, I don't know what your December has been like, but mine has been MAD!!! Suffice to say, i haven't blogged in over a month - oops!!! Have you been doing a December Daily album? I have - and it's getting pretty fat - i think i'm going to have to find some bigger rings!!! Here's a few images from it: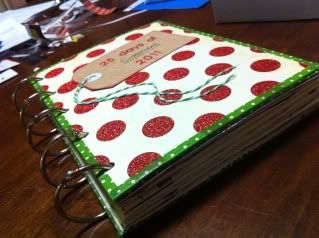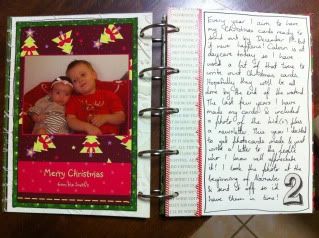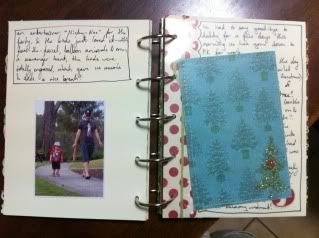 I'm a little behind, but it's looking pretty good i think!! I've kinda followed the
Ali Edwards
model this year - I've been using the transparencies/paper doilies between each plain page. I've just been journalling our everyday happenings, though i have tended to focus on one or two events from the day, which is usually what i have a photo of :)
I've been involved in a comp over at
Wicked Princesses
- Scrap School, where a new technique was posted twice a week. Most of the techniques i'd tried before, but a couple were either new or i hadn't done them in a while. Since there was no limit on page size, i did a few pages for Scarlet's 1st year calendar, which is a 10x10 Making Memories calendar album. Here's what i've done so far: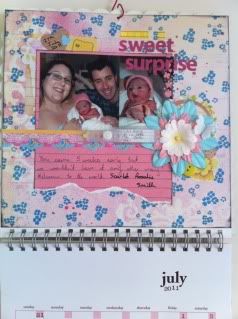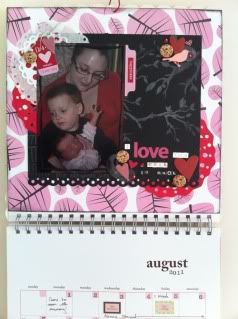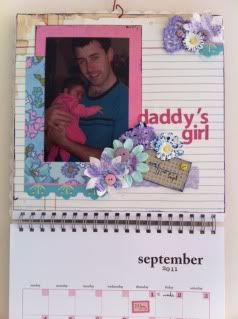 You might have noticed this popping up a bit on my blog recently: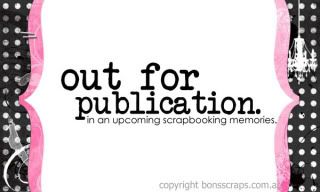 I've been getting lots of pages accepted for publication recently, and it's been so wonderful!! I even got an 'honourable mention' in the Scrapbooking Memories Masters edition this month!! So exciting :D
Well, i doubt i'll be back on here this year, so i want to wish you all a very merry Christmas and a happy new year!! Thanks so much for following my creative adventures this year, and i can't wait to share more with you in 2012!!