Unless otherwise stated, all challenges are due midnight 30th September
Stash Stomper - Use at least 6 different stickers on your layout
(Prize = store voucher)
Stylist Challenge - Use the quote "It is beauty that captures your attention; personality which captures your heart."
(Prize = store voucher)
Scrapbooking From Scratch
Monthly Challenges
Sketch Challenge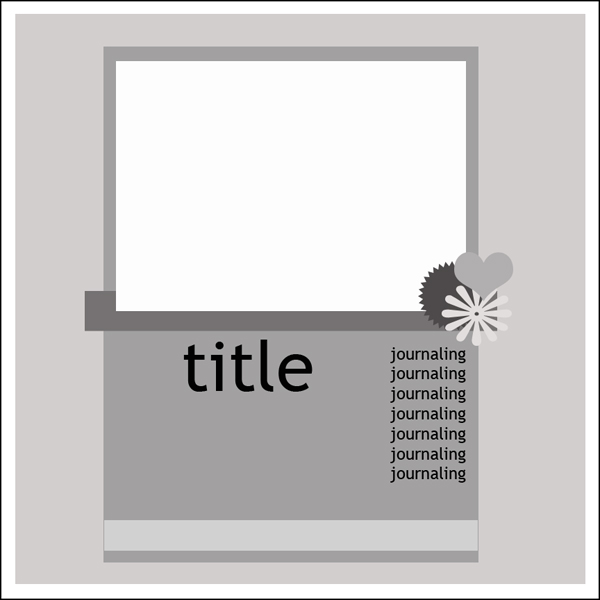 (Prize = store voucher)


Colour Combo
Red + Yellow + Pink + White
(Prize = store voucher)
White + Yellow + Stars

Misting - create a layout on Kraft cardstock or PP showcasing some great techniques/looks with mists



Create a layout that is about your childs favourite book or books series, if your child is too young to have a favourite book, what is your favourite book to read to him...
Scrap The Girls
Recipe challenge - use flowers, 2 different alphas, more than 1 photo and staples. Other stuff can be used but all of these things MUST be clearly visible on the page
The Scrapbook Store
There is also a 'grab our blink' comp going on and you could win one of 3 $40 Kaisercraft collection packs!!! Here are the details:
There are 3 fabulous Kaisercraft Collections up for grabs so we are having a Grab Our Blinkie competition for the month of October to spread the word about The Scrapbook Store. The packs are full ranges including stamps, stickers, specialty papers, rubons and more! Valued at approximatel $40 each plus free postage.
Here is what you need to do. If you have a blog make sure you have posted on your blog our blinkie below and link it back to our store. If you post the details of our competition on your blog you will receive a second chance to win! Then send an e-mail with a link to your blog to let us know you have entered – suzanne@thescrapbookstore.com.au
Don't have a blog? That's not a problem – just post details of our competition on your Facebook Page then let us know you have done it!
Entries close midnight 31st October 2012 and a record of entries will be kept on our
blog
. Good luck!
My Minds Eye Blog
Incorporate stamping into a project - can be LO, card, OTP etc.
Kaisercraft Saturday Sketches
#1
Use this quote and sketch
Due October 14
If you have any challenges that you like to participate in please let me know!!! I'm always on the look out for new challenges!!!