I thought i'd share a double page with you today. It's actually two separate sketches that i've matched together to make a double - i've done this a few times lately, and i'm really liking doing doubles in such a way - i really struggle when i sit down to create a double, but if i do them separately it's quite easy! I just match the PP's, colourings, embellishments, and techniques. For example, i've used a 10x10 blue spotty paper on the left page (the first), and then i've used the left overs of this on the right and added some purple spotty paper. I've also done some doodling and distressing around the edges of this on the first, so i did so on the left etc. So easy!!! And it actually makes for a quick second page because you've already done the hard work on the first page!! Check out what i've done:
Pretty simple, hey? Both of these sketches were for the
Scrapbooking From Scratch
skechaday comp. I did another double in a similar manner earlier in the month:
Here was my first page: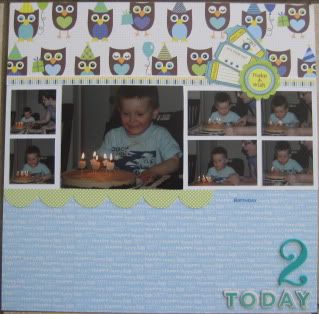 And here's my second page: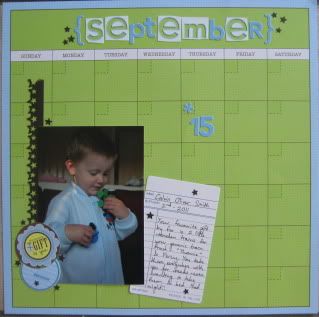 Unfortunately i don't have a photo of them together - must do that!! Anyway, the second page went on the left this time - a bit tricky, hey!! This time the pages were quite different too!! But i think it still works, don't you?
Don't forget there are 2 awesome sales on tonight! The
My Vintage Blossoms
sale kicks off at 6pm QLD time, and the
Purple Pumpkin
sale kicks off at 7:30pm QLD time. I've got my eye on things at both, so i can't wait!!!