Well, i actually managed to get 2 more LO's done before my trip tomorrow! The 3rd and 4th scrap class for the
Wicked Princesses
Scrap School comp are due on Monday and Wednesday, so i thought i'd better get them done before i head off!!
The 3rd challenge was to scrap in 'shabby chic' - something i've never done before, and i am so glad i had the chance!! I also drew on inspiration from the
once upon a sketch blog
- challenge was to journal about what it means to be a woman and i chose to focus on being a mum: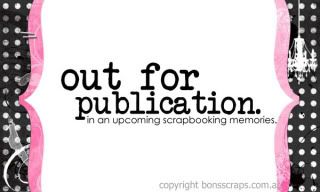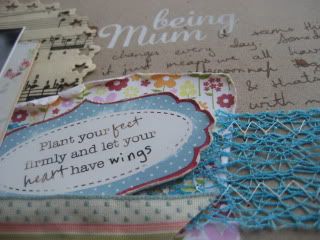 I just love this LO - it's so different to anything i've ever done before and i think i might just have to give this style another go!!!
The 4th challenge was to use acetate. I found a fabulous 12x12 sheet of acetate with gorgeous prints on it - from Fancy Pants, and this is what i came up with: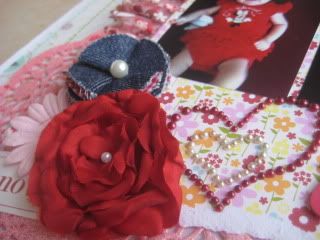 I've put it on a white background to photograph it, but i plan to punch holes in it with my crop-a-dile and put it straight in my album (not in a sleeve), scrapping directly onto the back another page :D Hopefully it will look really great!! I'll let you know when i've done this page so you can see how it turns out!