It's been too long between scraps lately! Life has just been too busy to allow it - plus, i've been a bit sick with terrible sinus issues - especially bad headaches! I had one night where it was so bad that every time i moved my head i had shooting pain through my head, neck and back - excruciating!!!
Anyway, i've managed 2 LO's in the last week. The first is for the
Scrap The Girls
November challenge which was to use primarily pink, polkadots and multiple photos. I mixed it up a bit with an old Heidi Swapp invisibles sheet and some Tim Holtz distress ink "Lipstick" - what a great colour!!!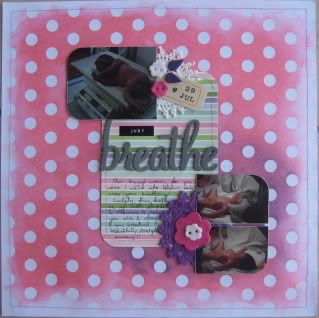 The PP i've used is a Pink Paisley paper, and i've used some of my
Olive Roses
embellies too!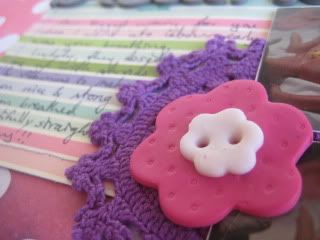 I've also been playing along at the
Wicked Princesses
scrap school comp! Here's my first LO, using a recent WP kit containing Jillibean Soup papers: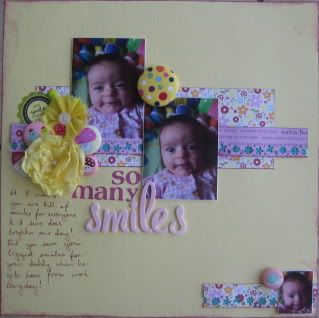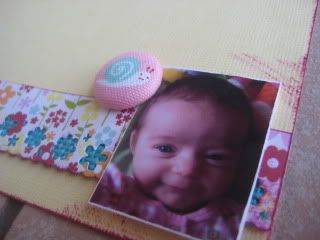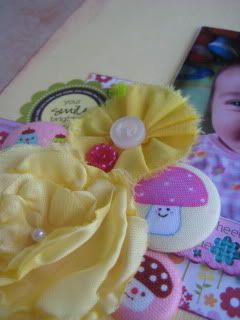 I used the same kit for my second LO - quite different isn't it!! I've used the base card stock, PP and some stickers. Most of the rest was from a
My Vintage Blossoms
kit i got at a recent release:
Well, i'm off to Sydney on Saturday so i'm not sure if i'll get a chance to scrap between now and then. Otherwise, i'll be offline for a week (probably)!! I'm really looking forward to catching up with my family, though a little anxious about flying on my own with 2 kids!!!