Remember that great sketch i shared with you yesterday? Here's my take on it: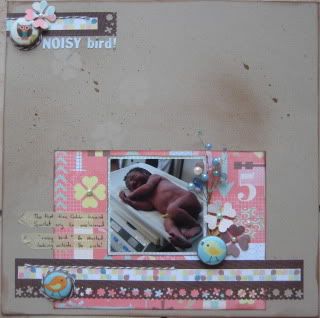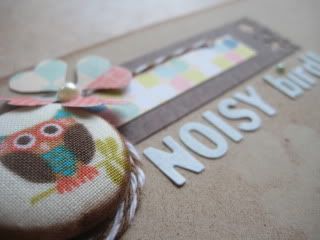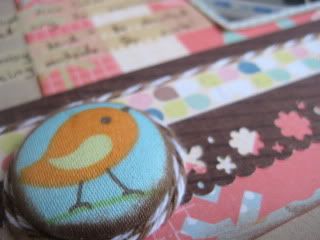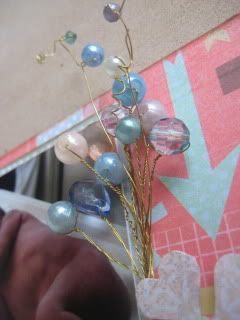 Aren't the buttons from
Purple Pumpkin
yummy? I just love them!! I've used an old Basic Grey paper range on this one - Hopscotch. I just loved it when it came out, but i really couldn't justify buying it because i wouldn't use it!! But now i have a great reason to buy pink papers!! And since Scrapbooks Etc is closing and had a massive sale on, i bought some last weekend!!
The bling flourish is from Prima - an oldie too that i've had in my stash for a bit :D And the punch is a Martha Stewart (love her punches!!!)
My page is about Scarlet (of course!!) and how when Calvin first heard her cry he called her a noisy bird!! So cute!!
Speaking of Basic Grey, they have just started a
new blog
! This has been something they have been missing for some time now, so i'm super excited about this!! They are also on the hunt for new members for their design team, so visit their blog to find out how you can apply for the team, or suggest someone you think would be great on the team!!
What's on your needles right now? I'm working on a lovely lace shawl called Haruni, using some Ella Rae yarn which i LOVE. I love this yarn so much that after i knitted socks for Calvin out of it, i just had to find something to knit for myself - and i've been wanting to tackle a lace shawl for some time now!! I'm up to row 75, which is over 200 stitches now!! I think i'm doing pretty well considering i started this AFTER i had Scarlet!!!
My 'no brainer' project right now is a cardigan i started for Calvin in size 9 months. I never got around to finishing it because it was around the time we moved interstate, and LOTS of stuff got put on the back burner then. Anyway, i've pulled it out to finish for Scarlet - i think this colour can be quite feminine really - it's a similar colour to what i'm doing my shawl in after all!! It's quite a good pattern, since it's knitted all in one (less seams to sew up is ALWAYS a bonus :D ), but it's a very simple, square pattern so it's great as a beginner pattern too!!