Morning all!! Life has been pretty busy around here with 2 children now!! Scarlet is growing so quickly, and she's gaining weight at an amazing rate - 200g last week!! Calvin is going great with her - giving her lots of hugs and kisses all the time - so cute!!
Calvin's in daycare today and DH is busy painting Scarlet's room (this week is his second week of paternity leave - i'll be at a loss next week when he goes back to work!!!) so today, i'm going to scrapbook!!! Last night i joined in on
Scrapbooking From Scratch
's 100th Blind Crop and it was fab - lots of newbies came along to join in, and of course most of the regulars. I did a lovely little page of Scarlet - to go with the other page i did last week. I just love the paper range i've been using - Fancy Pants "Baby Love". I'm going to try and use something else today though!!!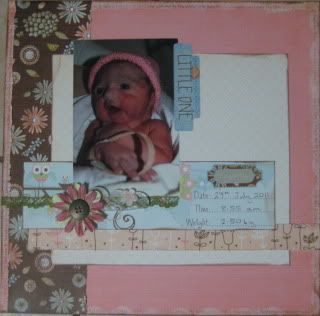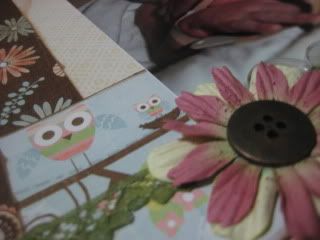 Someone i'm a HUGE fan of at the moment is
Purple Pumpkin
. Their buttons and embellishments are sooooo super cute and usable!! I think i used some of their product on almost all of my masters entry recently 'cause they are so perfect!!! I'm going to try and do their monthly sketch challenge today (or sometime this week...) - it's a really nice one don't you think:
Have you seen their embellishments? Here's a sample of what they do - and guess what? You can win this selection this month!! Check out this
post
to find out how!!
Well, i best jump to it so that i actually get some scrapping done!! Have a great day all!!