I had a night of interrupted scrapping last night - the first in a loooooong time!!! I took the opportunity to play with some of
Charm's Creations
Heavenly Hearts i got from last month's sale.
The first page i did for the
Scrapboutique
monthly challenge, which was a combination of a sketch and inspiration challenge: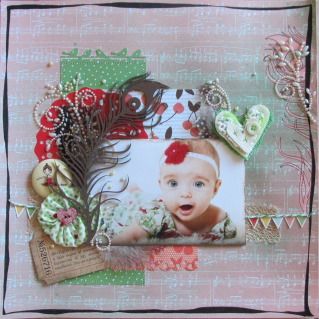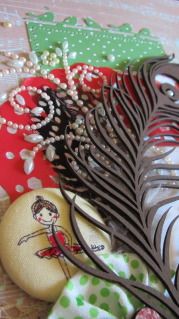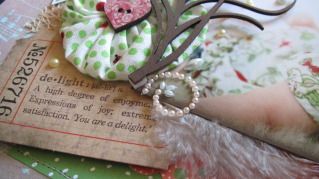 I had heaps of fun creating the feather on the side of the page - i misted over it, and then drew around the edges with my fine tipped polka paint pen
The second layout tonight is for my wedding album that i'm creating with the Krafty Koncepts class at
Somewhere To Scrap
. Since i was having fun with my
Charm's Creations
embellies, i thought i'd follow this month's theme and enter this page over there - the theme was to use at least 1 heart, misting and of course a Charm's Creations embellishment!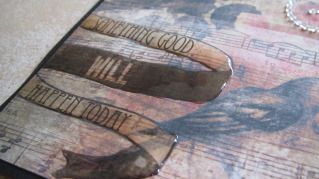 I got my Stampin' Up! Crystal Effects out and dusted it off for this LO last night - it's the best thing for adding a glaze - much thicker than dimensional magic, so you can use it straight on regular PP on any element you want!! I decided to use it to highlight my 'title' and one of the hearts that i misted. Cute, huh?

Well tonight i'm feeling a little weary, even after such an awesome sleep last night (Scarlet slept all the way through to 5am!!!), so i'm back to my knitting i think!!! Hope you are busy creating something that warms your heart wherever you are :D