Has anyone ever used Fantasy Film before? I got introduced to it a couple of weeks ago, and i can't stop using it since!! Check out the butterfly's on these cards: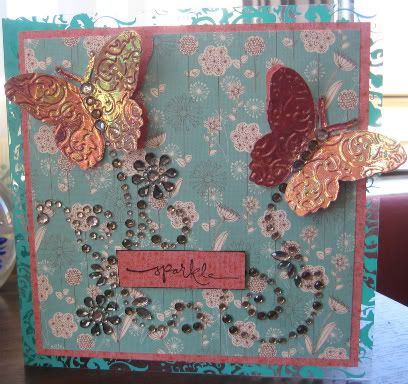 SO, how do i use it? Well, with these instructions, i'm going to show you how to change this: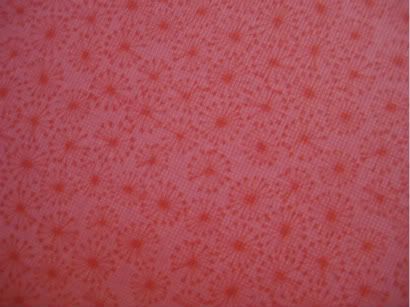 to this: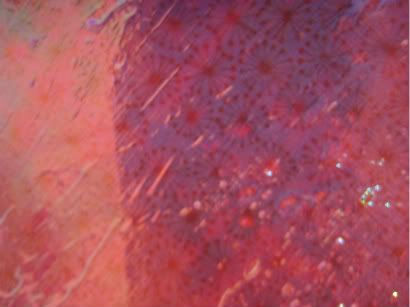 Well, the first step is to get a piece of PP or cardstock (base), and cut a piece of fantasy film to fit your base.
Then, you need to get your piece right away from your base, and start applying Impasto Gel evenly across. I believe mod podge also works, but i havn't tried it myself (does anyone else know what else you can use with this?)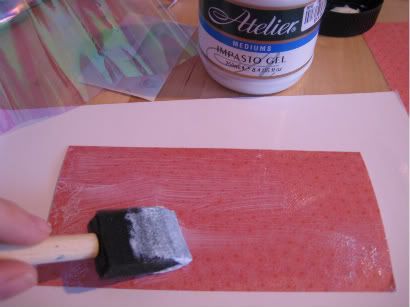 Once you've completely covered your base, put your nice clean piece of fantasy film over your base, and smooth over with CLEAN fingers. Get rid of as many bubbles as you can by smoothing over.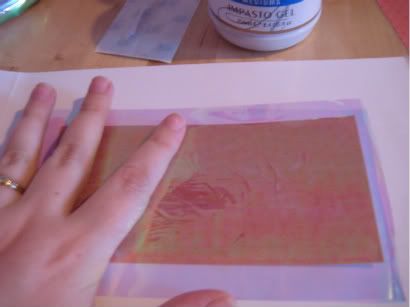 ]
Now, to 'stick' the film to your base, you'll need a heat gun, like what you use during embossing. Simply run the heat gun along the film until it sort of 'bubbles' - but not too much!! You'll get use to how much heat to use.
And you're done!!
You've now transformed a piece of ordinary PP/Cardstock into something really special!! I think this goes really well with cuttlebug dies / embossing folders, but you can just use it as another layer on a page etc. The beauty of fantasy film, is that it turns out different every time, depending on what film colour and what base you use!! Unreal!!
Hope you enjoy this new technique girls!!