Night 2 of my mojo week and i used this month's '
kraft it up
' challenge as my inspiration:
This month is the month of LOVE, dont get scared and think this challenge is just about husband/wife, boyfriend/girlfriend love, I am opening this challenge up to LOVE in general.
HOWEVER I do want to see PINK on your layout somewhere and of coure your layouts must be created on Kraft CS or Kraft PP.
I'd been wanting to try my hand at some hexagonal work for a while now, so i had a go with this last night. I laid out my hexagons on some scrap paper, added a Tattered angels flourish mask and spritzed away :D I then decided to not waste all that mist on my mask, by placing it mist side down on my kraft background and popping a telephone book on top :D Thought it didn't stand out enough, so i outlined it in some dark brown :D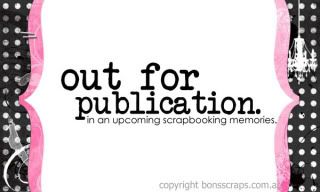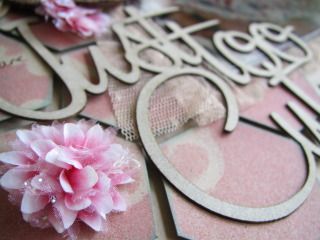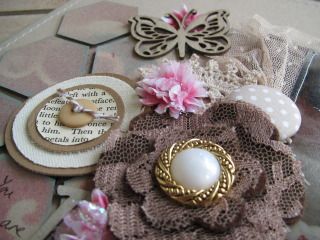 I've used lots of yummy embellishments on this one - lots from the vintage girl kit from the last
Purple Pumpkin
release (don't forget they have a sale on Friday!!), plus some yummy Prima pink, glittery, fluffy flowers :D
Tonight, i'm going to do the latest
PageMaps
blog challenge - i haven't done one of those in ages!!!! Wish me luck (and mojo :D) - thought i don't think i'll need much with such a gorgeous sketch - love your work Becky!!!