Well, so far 2012 has been a very slow year in terms of scrapping. Scarlet is nearly 7 months now, and i remember this happening when Calvin was about the same age - it's a tricky age to be managing especially with a exuberant toddler on top!!!
So, i've decided to kick it up a notch this week. Project "Get my mojo back" - i'm scrapping at least one LO every night this week to try and get back into the rhythm of it all!! It's been taking me so long every time i scrap a LO, that it kids puts me off beginning one, especially now i have to pack up after i finish a LO - i miss the days of my own scrap space where i could pick up where i left off and leave a mess in the middle of a LO!!
Last night, i did this month's
White with 1
challenge - White + Lemon + 3 photos. I used a white base that i was working on a few weeks ago - just playing with some gesso and flowers and pearls. Here's what i came up with, using some of the new MME range , along with some
My Vintage Blossoms
and
Purple Pumpkin
embellishments, plus of course some Tattered Angel's mists :D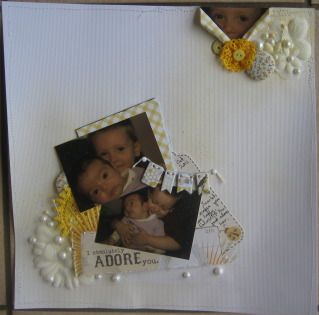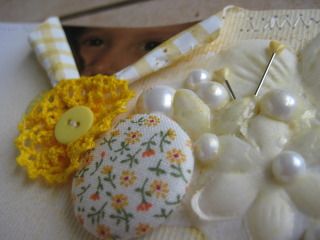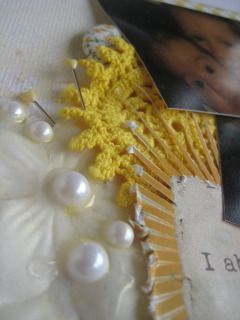 I've been creating a 1st year calendar for Scarlet, scrapping a page about her on one side and using the other side as a calendar, keeping a record of her milestones. This month i used the
Purple Pumpkin
challenge as inspiration, along with a Webster's Pages lace, an old Prima vine that i've had on my 'to use' list for ages, some
Sawyers place
wash tape, a little bit of Authentique and of course some lovely
Purple Pumpkin
goodies :D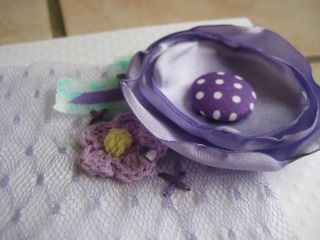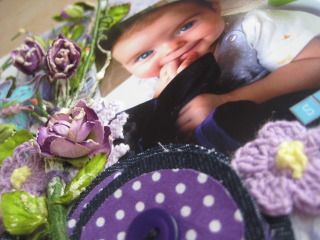 One last share today - my entry for the monthly stash stomper over at
Scrap Boutique
. I used some of the new Echo park boys range - just loving the helicopters on that range, plus HEAPS of random embellishments and a new crafters workshop template with lots of yummy mists. I seem to be doing more doubles that singles this year!! Crazy!!!