Well, i may not be doing much scrapping right now, but i've been very busy making bits and pieces!!!
Here are two hoots that went to their new home today - Hoot and Hootabelle - aren't they adorable?


Poor Calvin is just DYING for me to do a Hootabelle for Scarlet (so he can play with it!!!!), but i've got 4 more on order to complete before i get to Scarlet's!! I am promising myself that i need to make her one for her first birthday!!
I've also been busy making a few eggs for Calvin for easter - he just adores eggs, so i know he's going to have a great time playing with these, come easter Sunday. I'm thinking about doing a couple for Scarlet with some little bells in them too!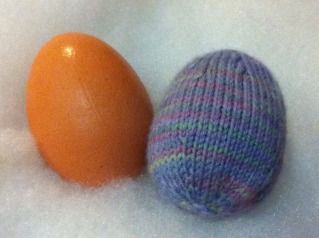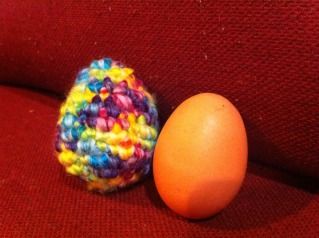 I don't think i shared my hat's that i've made recently either!! Here is a gorgeous hat from the very talented Ysolda - isn't it a great design!!! I think i should have made it a little longer for Jeremy though...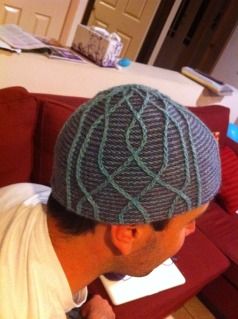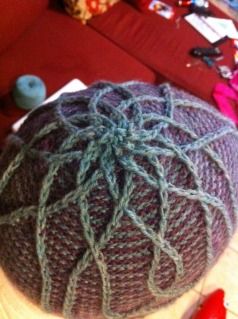 And this darling hat that Calvin is wearing was made for a friend's birthday - he's in England right now, so we thought it would be a fun birthday gift for him! The pattern is 'aviatrix', and it's a pattern i've been wanting to do for a while. Love the outcome and i think i'll be making a couple more of these!!!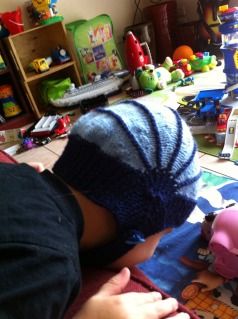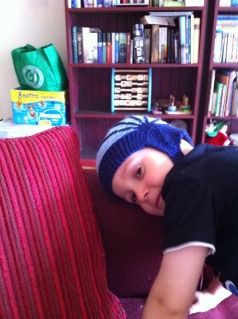 Last share for tonight is something i've been working on for an upcoming
Olive Roses
sale. What do you think? I just love these fabric yo-yo's - especially this size - they are about 30mm :D