I had a lovely night at my local shop on Friday night, and i actually got 2 pages done!! I can't remember the last time i got 2 pages done in a night!!
The first one was for a
PageMaps
comp. I just love using pagempas - they are the most fantastic sketches - so much more than your average sketch - the lovely detail is just so inspiring, and i never fail to produce a fabulous (in my opinion ;D) page from Becky's amazing sketches!!
Here's the sketch and the page i created with it: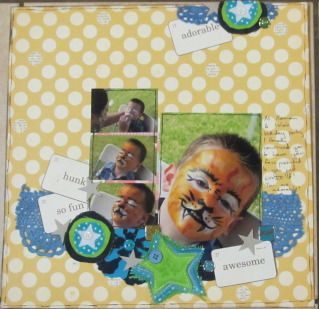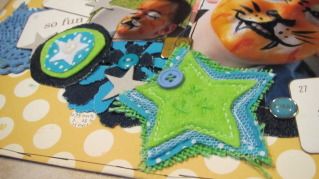 How cute is my boy - this was the first time he ever let someone paint his face! He was stoked once it was done and so glad he did it!!! Such a simple thing, but how much we can learn to let go from moments like this with our children!
I'm running low on batteries for my laptop so i'll leave it there tonight! Have a great week everyone!!