Here's another
PageMap
sketch i was working on over the weekend:
This is for a current contest running over at their
blog
, and i followed this one almost to the letter (unlike yesterday's one!!!) using some Echo Park and a lovely
Charm's Creations
Star: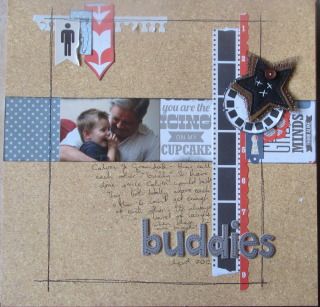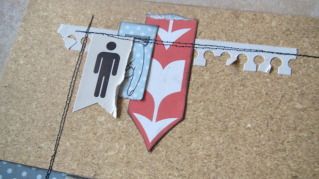 This turned out to be quite a simple page, but i quite like it! I find that with boys pages, often the more simple the better! These two are so funny together - this is my son (who will be 3 in just 3 weeks!!!) and my dad, and they call each other 'buddy' - it's so gorgeous. When they are together it's always barrels of laughs and squeals as they play together. Calvin really is the son that dad never had and he misses him really terribly, being a whole state away!!

How cool is the 'corkboard' background? I just love it!! I really don't think i did it justice, but it's kinda like a different version of kraft. I'd love to try real corkboard and see what sort of effects glimmermist etc. would have on it! Has anyone ever tried it?

Well that's 2 'boy' layouts from my weekend crop - next up are 2 girl layouts. Stay tuned!!