Something i've been working away at over the past month and a bit is a mystery shall knit-a-long. It's the first mystery KAL i've done and it's been sooooo much fun!!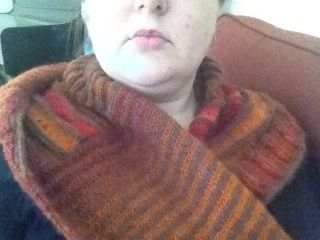 The way this KAL worked was that a different 'clue' was released once a week for 4 weeks - and we have until 31st August to finish and upload to be in the running for some fab prizes!! Here's how it came along for me:

Clue 1 (sorry, dodgy photo...)
Clue 2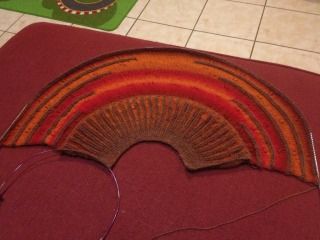 Clue 3 (getting too big to photograph the whole thing!!!)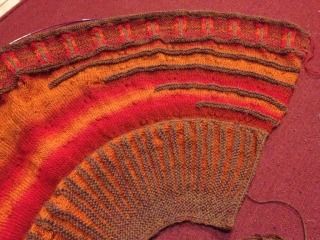 Clue 4 (well, half of it!! I'm still working on the other half which is a wing mirrored on the first)
And just because these photos are cute...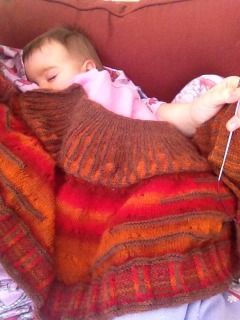 It was fascinating to watch it all come along, changing and growing each week - it's definately something i'd do again! The designer for this shawl was Steven West (
WestKnits
is his brand) who is the designer of knits such as '
Spectra
' - this shawl that's been on my
ravelry
favourites list for some time now!!
We also had the opportunity to buy some of his other patterns for half price at the end of the KAL so i've now got these ones on my 'to knit' list:
Cumulonimbus
Daybreak
(oh, you better believe i'll be using Noro for this one!!!)
And a few others - including Spectra (another Noro knit!!!)
Hope you have enjoyed a little WestKnits drool!!!