MME is a fantastic paper design company (not to mention all the yummy matching embellies!!!). I've just discovered their great blog, so i've done their most recent challenge. The challenge was to do a LO with the theme "It's a _______ thing", following a sketch and using MME products! Here's what i came up with: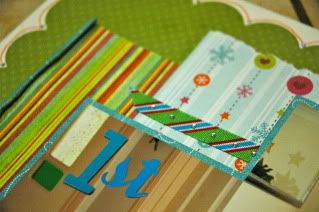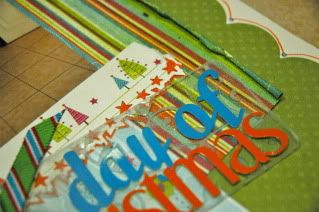 I love the tag i've put the title on! It's a simple acetate tag that i put through my cuttlebug then inked the back with some white stayz-on! Cute, hey?
I chose to do this page because something we do EVERY year at Christmas is put up the tree on 1st December. This year Calvin was able to help, and he just loves all the decorations i've put everywhere!! What a cutie :)
I'm off scrapping at Scrapbooks Etc at Underwood tomorrow night, so i'm looking forward to that. I've been finishing some OTP's as gifts this week - for my 4 little cousins up here (all girls!!), i'm making them a Kaiser handbag pencil holder thing each. I hope they like them!! Off to keep working on them now!