Well, i don't know about you but September has been a HUGE month for me!!! My son turned 2 last week, so that involved having the in-laws stay and LOTS of cooking :D It also meant lots of great photos to scrap!! But i am yet to get to print them!!
Here's the cake i made for Calvin - he loved it!!!
There were lots of candles to blow out - a cake on the night of his birthday, then the next day at daycare and then the following day at his party!! He knew ALL about the cake this year - and something else he totally understood was opening presents!!!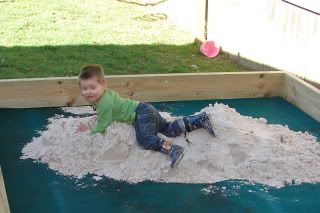 But the best present of all was his new sandpit!!! (or 'sandpit' as Calvin calls it!!) Or maybe it was a visit from Nanny and grandpa!!
We also had a visit from some old friends - people we went to uni with!!!
Now onto scrapping - Calvin has been 'scrapping' with me a bit this month!! This has made it easier for me to be able to put some finishing touches on pages i start while he's not around!!!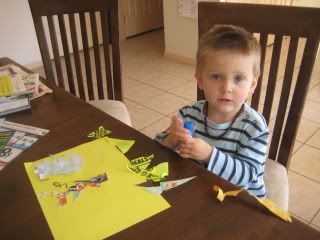 I've been continuing with the 'sketch-a-day' contest over at
Scrapbooking From Scratch
and so far i've done 19 of 22 days!! It's not too late to join in if you are interested - you have until October 15 to upload all your LO's and earn as many points as possible :D Here's a few of my favourites from the comp:
And this one was for the Sassy Lil' Sketches Blog:
As was this one, which is today's sketch :D
Remember me saying that i won a prize pack from Kaiser? Well, here's a Saturday sketch i created using my prize pack!!!!
I hope this mammoth post has given you lots of inspiration!!!